OUR EXCLUSIVE REGISTRY PARTNER
WHY CRATE and BARREL?
Let's put it this way: if we were registering for our wedding right now, we'd register at Crate and Barrel.
---
So, WHAT's IN IT FOR YOU?
Create a modern registry filled with stylish, high-quality products
Receive 10% off at Crate and Barrel for 6 months
Free shipping on all your registry gifts over $99
Private registry events that make registering fun and easy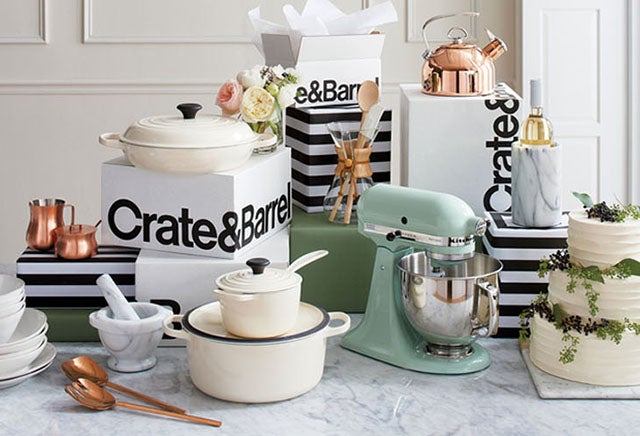 Registry Events
What To Expect
Receive special surprises and offers from The Black Tux at our private registry events with Crate and Barrel.
---
EXCLUSIVE DISCOUNT
A style guide for you and your fiance that includes a $25 promo card from The Black Tux
#TOTEBAG
A handy bag just for you, to carry all your goodies 'til death do you part (or you leave it somewhere)
Beverages and Snacks
Enjoy beverages and snacks, and get to know the perks of your registry